Heckerling Update 2016
Date:
Thursday, January 28, 2016
Speaker:
Rocco J. Labella, Esq. & Frank C. Beck, CPA, ABV, AEP®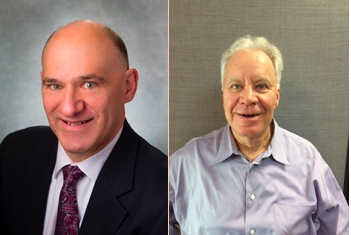 Speaker BIOs:
Rocco J. Labella - Ferro Labella & Zucker, LLC
Rocco J. Labella received an LL.M. in taxation and his J.D. from New York University School of Law, and was graduated magna cum laude from Duke University. Mr. Labella specializes in a wide variety of tax-related matters, including estate and business succession planning, estate administration, mergers and acquisitions, corporate reorganizations, and limited liability company and limited partnership transactions. Mr. Labella and Mr. Zucker successfully represented the taxpayer inKohlsaat, a leading estate planning case. Mr. Labella has served as a court-appointed special master, mediator, and expert in trust and estate planning and probate matters. He also has substantial banking and commercial real estate experience.
Mr. Labella co-authored an article concerning the Kohlsaat case entitled, "Despite IRS Disagreement, TC Confirms Approval of Crummey Powers," published in the December 1997 edition of Estate Planning magazine.
Mr. Labella is a member of the New Jersey and New York Bars, and the Estate Planning Committee of the New Jersey Bar Association Real Property, Trust and Estate Law Section, and was formerly the President of the Bergen County Estate Planning Council. He is a member of the Peapack-Gladstone Bank's Advisory Board.
Mr. Labella enjoys an AV rating from Martindale-Hubbell and has been selected for inclusion to the New Jersey Super Lawyers list by Law & Politics and New Jersey Monthlyin its New Jersey Super Lawyers magazine, most recently in 2014, and Bergen's Top Lawyers by North Jersey Media Group in its 201 Magazine.
* * * * * *
Frank Beck, CPA, ABV, AEP - Beck, Villata & Company
Mr. Beck is the founder and president of the firm. Frank is a graduate of
Pace University and has over 40 years of experience in all areas of
accounting, with extensive experience in business and individual taxation,
and special expertise in estate tax planning. He is also an Accredited
Business Valuation Analyst and an Accredited Estate Planner. He has served
as an expert witness in a variety of litigation matters. Mr. Beck is a
member of the American Institute of Certified Public Accountants, the New
Jersey, Florida, and New York State Societies of Certified Public
Accountants, the Bergen County and Broward County Estate Planning Councils.
* * * * *
Continuing Education Credits:
NJ CPE - 1.0 credit Heckerling Update 2016
CTFA - 1.25 credits " Heckerling Update 2016 has been approved for 1.25 CTFA credits. CTFA credits should be distributed as follows: 0.5 FID, 0.75 TAX. This statement should not be viewed as an endorsement of this program or its sponsor." ICB Members must report these credits at www.icbmembers.org.
NJ CLE - 1.0 HECKERLING INSTITUTE ANNUAL REVIEW - 2016 (#31)
This program had been approved by the Board on Continuing Legal Education of the Supreme Court of New Jersey for 1.0 hours of total CLE credit. Of these, 0.00 qualify as hours of credit for ethics/professionalism, and 0.00 qualify as hours of credit toward certification in civil trial law, criminal trial law, workers compensation law, municipal court law, and/or matrimonial law.
NJ Insurance - 1.0 credit (Course #88897464) Heckerling Review 2016
CFP - 1.0 credit Program ID 222577 Heckerling Review 2016