The NJ Uniform Trust Code
Date:
Thursday, May 19, 2016
Speaker:
Andrew J. DeMaio, Esq. Neff Aguilar, LLC Sponsored by Glenmede Trust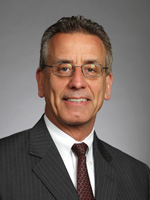 Tonights meeting Sponsor:

About Glenmede:
Glenmede an independent investment and wealth management firm, was founded in 1956 to manage the charitable assets of the Pew family - seven individual trusts which serve as the primary funding source for the non-profit entity the Pew Charitable Trusts. Glenmede provides customized investment and advisory services to individuals, families, family offices, endowments and foundations.
NJ CPE: 1.0 credit
CFP - "The New Jersey Uniform Trust Code" (Program ID 226970)
CTFA:" The New Jersey Uniform Trust Code has been approved for 1.25 CTFA credits. CTFA credits should be distributed as follows: 1.25 FID. This statement should not be viewed as an endorsement of this program or its sponsor." ICB Members must report these credits at www.icbmembers.org.
NJ INS: 1.0 credit (#88897897 (L) The New Jersery Uniform Trust Code
NJ CLE: 1.0 credit NJ UNIFORM TRUST CODE #33. This program had been approved by the Board on Continuing Legal Education of the Supreme Court of New Jersey for 1.0 hours of total CLE credit. Of these, 0.00 qualify as hours of credit for ethics/professionalism, and 0.00 qualify as hours of credit toward certification in civil trial law, criminal trial law, workers compensation law, municipal court law, and/or matrimonial law.
Related Document(s):