Bring It On Home - Transferring Wealth to US Beneficiaries
Date:
Thursday, February 23, 2017
Speaker:
Andrew Auchincloss - Schlesinger Gannon & Lazetera LLP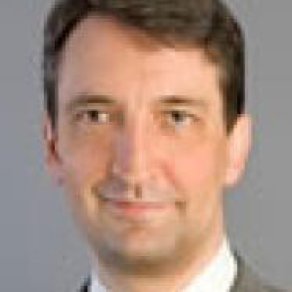 Andrew S. Auchincloss
Andrew Auchincloss, J.D. is a Partner with Schlesinger Gannon and Lazetera LLP in New York City.
PRACTICE:
Andrew Auchincloss focuses his practice on estate and investment planning strategies under U.S. law foe U.S. and non-U.S. individuals and families. He represents wealthy individuals and families, tax-exempt organizations, banks, and trust companies, family offices and private trust companies and other clients in a broad range of substantive areas.
Andrew's international planning experience has included a wide array of situations and solutions, including the representation of global families in the structuring of their U.S. and international wealth; representing U.S. bank and financial services firms in their dealings with international private clients; and assisting in the litigation of probate disputes with international dimensions, among many other matters from all over the globe.
Andrew's domestic planning experience includes working with family offices for significant U.S. families; working with U.S. banks and trust companies in the context of fiduciary and tax planning issues; representing a major American novelist; and assisting in significant tax and estate related litigations, including cases involving will constructions and a major case on the limits of a state's power to tax the income of personal trusts.
Prior to joining Schlesinger Gannon and Lazetera, Andrew was a partner at Sidley Austin LLP. Prior thereto, Andrew was a director in the Wealth Management Group at Berstein Global Wealth Management (Alliance Berstein), where he conducted research into international and domestic estate and tax planning issue, wrote articles and lectured to numerous legal and accounting groups, including the Society of Trust and Estate Planninig Practitioners (STEP) and many state bar associations. Prior to Bernsteing, he practiced at White & Case LLP for 18 years, as a partner from 2000 to 2007, representing international and domestic families, charities and financial institutions in the context of estate planning, tax and fiduciary law.
EDUCATION:
Andrew received a B.A. in 1986 from Yale University and a J.D. from the University of Virginia School of Law in 1989. Strong leadership on behalf of clients has earned Andrew recognition in the 2016 edition of Chambers High Net Worth, Who's Who Legal: Private Client 2016 and Best Lawyers in America.
* * * * * * * * *
Continuing Education
NJ CPE 1.0 credit Bring it On Home - Transferring Wealth to US Beneficiaries
CFP 1.0 credit. Program ID 235144 Bring it On Home - Transferring Wealth to US Beneficiaries
CTFA – 1.25 credit. " Bring It On Home - Transferring Wealth to US Beneficiaries has been approved for 1.25 CTFA credits. This statement should not be viewed as an endorsement of this program or its sponsor." ICB Members must report these credits at https://aba.csod.com/client/aba/default.aspx
NJ INS 1.0 credit. Course # 88898719 Bring It On Home - Transferring Wealth to US Beneficiaries, (General, Classroom)
NJ CLE (1.0 credit) course is pending.
Related Document(s):