Sex, Drugs & Rock 'N Roll: Family Business Lessons from Metallica
Date:
Thursday, November 30, 2017
Location:
Stony Hill Inn, Hackensack, NJ
Speaker:
Jeff Savlov, Family Business Consultant, ACFBA - Blum & Savlov, LLP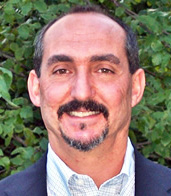 Jeff is the Founder of Blum & Savlov, LLP and consultant to family owned businesses, families who share significant assets and the advisors who serve them. He brings more than 25 years of unique experience in sales and marketing, business ownership, entrepreneurial endeavors and family dynamics training, along with a common sense style, to his consulting work with families. By integrating his diverse business background, extensive academic work and family dynamics/psychological training with his experience working in his family's commercial printing business, Jeff helps enterprising families to balance family and business so both will thrive for many generations.
Having participated in his family's business, Jeff understands first hand the challenges of balancing the interplay between family and business and the devastation that can befall an otherwise healthy business when this balance is not proactively managed. In the business Jeff's family owned, a consultant was brought in to work with the family, facilitated a successful reorganization of the business and helped rebuild family relationships. This is one of the primary experiences which motivated Jeff's career in family business/family wealth consulting.
Jeff holds a Master of Social Work degree from Rutgers University with specializations in group dynamics and family systems theory and has a post-graduate certification from the Institute for Psychoanalysis and Psychotherapy of New Jersey (now the Center for Psychoanalysis and Psychotherapy of NJ) where he is a member of the faculty. In addition, he has consulted with Fortune 500 companies such as Bristol-Myers Squibb, Johnson & Johnson and Schering Plough. He also devotes a portion of his time to performance enhancement with corporate executives and elite high school athletes.
Jeff received a Certificate in Family Business Advising from the Family Firm Institute (FFI), Boston, MA. Through membership in FFI, an international organization comprised of family business and family wealth advisors, consultants, educators and researchers, Jeff has access to the latest trends, developments, best practices and research in family business and family wealth consulting. Jeff is the founder of the Princeton Family Business Consultants Group - an interdisciplinary group of professionals serving enterprising families across the U.S. and convening to develop best practices.
Jeff lives in New Jersey with his wife and two children. He coaches youth sports and makes time for his lifelong passion – ice hockey. Jeff approaches his life and work with creativity and a sense of humor.
* * *
This highly interactive and creative workshop features clips from the movie "Some Kind of Monster", a documentary about the heavy-metal rock band Metallica. The band hired a consultant to work with them during a period of heavy conflict while trying to make an album. It is chock full of great examples of the challenges professionals face (or are blind to) when working with family clients who are some combination of powerful, wealthy and famous. The band itself, while not blood related, is essentially a family in many ways and overall the film gives great fodder for discussion about family business dynamics and the challenges and opportunities for professionals advising families.
It is highly recommended that attendees view the movie in advance (available on Netflix) but it is not at all necessary to do so to get full value from the workshop.
Also the following NY Times article, "Band on the Couch" may be beneficial to read in advance for those who plan to attend. CLICK HERE
Continuing Education Credits:
NJ CLE - 1.0 credit Sex, Drugs, & Rock N' Roll: Family Business Lessons from Metallica. This program has been approved by the Board on Continuing Legal Education of the Supreme Court of New Jersey for 1.0 hours of total NJ CLE (0.0 Ethics). (Course #47).
NJ INS - 1.0 credit Sex, Drugs, & Rock N' Roll: Family Business Lessons from Metallica ( 88899670) General/Classroom
CFP - 1.0 credit has been granted by the CFP Board. Program Name: Sex, Drugs & Rock 'N Roll: Family Business Lessons from Metallica. Program ID: 244604
NJ CPE - 1.0 credit (Intermediate/Topic: Other) Sex, Drugs & Rock 'N Roll: Family Business Lessons from Metallica.
CTFA: 1.25 credits. " Sex, Drugs & Rock 'N Roll: Family Business Lessons from Metallica has been approved for 1.25 CTFA credits. This statement should not be viewed as an endorsement of this program or its sponsor." Certification holders must report these credits at aba.csod.com.

CTFAs are no longer required to break down and report their continuing education (CE) credit by knowledge area.