Annual Meeting & Member Golf Outing
Date:
Thursday, June 27, 2019
Location:
Arcola Country Club, Paramus Rd, Paramus, NJ 07652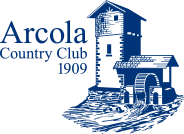 This is a MEMBER ONLY event. NO guests are permitted.
There is NO fee to attend the Annual Meeting, cocktails and dinner for Regular Members but reservations are required.
EVENT CHAIR: Matthew Jack, CFP®, CRPS®
Phone: 201-441-4907
Email: matthew.jack@ubs.com
SCHEDULE
REGISTRATION 11:30 AM
LUNCH FOR GOLFERS 11:45 AM
SHOTGUN START: 1:00 PM (check-in begins at 11:30 am for golf)
COCKTAILS 5:30 PM - 6:30 PM
DINNER AND OFFICER ELECTIONS: 6:30 PM
Golf must be reserved and pre-paid (by check or credit card) by Wednesday, June 19th. Checks for golf should be made payable and mailed to the ESTATE PLANNING COUNCIL OF BERGEN COUNTY, INC. PO Box 23, Midland Park, NJ 07432 and must be received by 6/19/19. Golf for Regular Members as well as Senior Members is $285 which includes greens fees, caddie, cart and halfway house, but does not include tip. Golf is non-refundable. Senior members who wish to attend cocktails, dinner and the meeting only must pay $65 to attend. If a Senior Member wishes to golf and attend the dinner and meeting the cost is $350.
Please see the following link for DIRECTIONS:
https://www.arcolacc.org/Guest_Information/Directions.aspx
*Golf attire is required. NO cargo pants, cargo shorts or jeans permitted.
Collared golf shirts required and must be tucked in.*
All golfers are required to wear soft spikes only.
Registration begins at 11:30 AM.
Please leave yourself time to enjoy lunch and warm up your swing, prompt start at 1:00 PM.
*there will be a putting contest and other prizes to be had!