'21 Heckerling Review
Date:
Thursday, May 13, 2021
Location:
Virtual Webinar / Zoom
Speaker:
Martin M. Shenkman, CPA, MBA, PSF, AEP, JD & Richard Greenberg, Esq.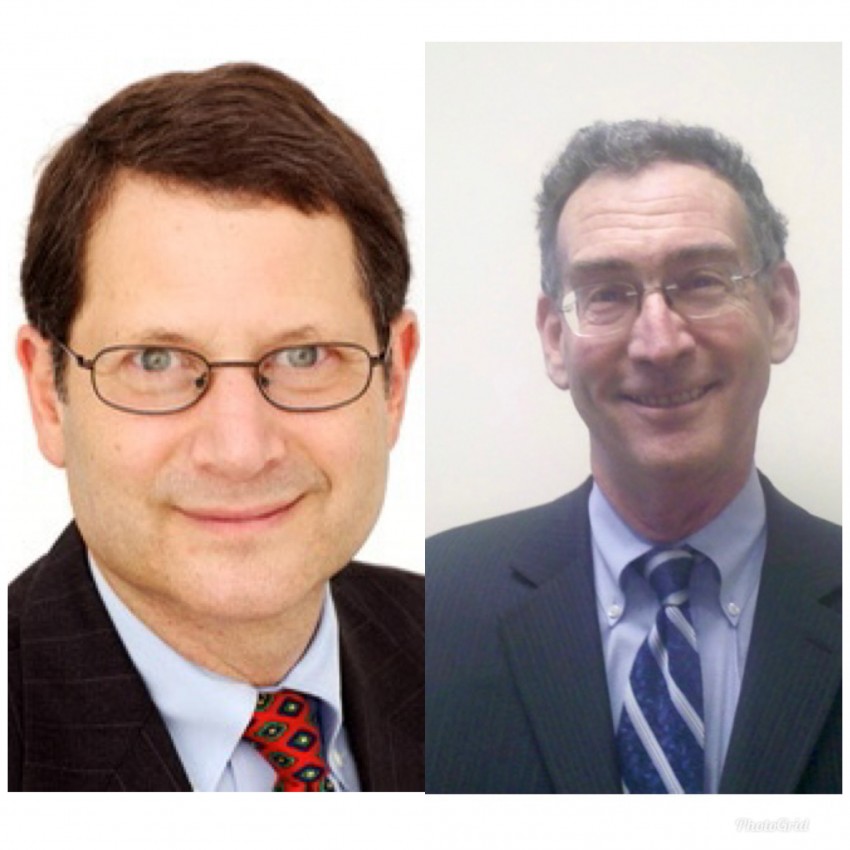 REGISTER HERE:
https://heckerlingreview2021.eventbrite.com
Martin M. Shenkman, CPA, MBA, PFS, AEP, JD is an attorney in private practice in Paramus, New Jersey and New York City who concentrates on estate and closely held business planning, tax planning, and estate administration. He is the author of more than 40 books and 800 articles. In addition to authoring his amazing Heckerling notes for LISI, he is a co-author with Jonathan Blattmachr and Robert Keebler of 2012 Estate Planning: Tax Planning Steps to Take Now.
He is the Recipient of the 1994 Probate and Property Excellence in Writing Award, the Alfred C. Clapp Award presented by the 2007 New Jersey Bar Association and the Institute for Continuing Legal Education; Worth Magazine's Top 100 Attorneys (2008); CPA Magazine Top 50 IRS Tax Practitioners, CPA Magazine, (April/May 2008). His article "Estate Planning for Clients with Parkinson's," received "Editors Choice Award." In 2008 from Practical Estate Planning Magazine; his "Integrating Religious Considerations into Estate and Real Estate Planning," was awarded the 2008 "The Best Articles Published by the ABA," award; he was named to New Jersey Super Lawyers, (2010-13); his book Estate Planning for People with a Chronic Condition or Disability, was nominated for the 2009 Foreword Magazine Book of the Year Award; he was the 2012 recipient of the AICPA Sidney Kess Award for Excellence in Continuing Education; he was a 2012 recipient of the prestigious Accredited Estate Planners (Distinguished) award from the National Association of Estate Planning Counsels; and he was named Financial Planning Magazine 2012 Pro-Bono Financial Planner of the Year for his efforts on behalf of those living with chronic illness and disability. He sponsors a free website designed to help advisers better serve those living with chronic disease or disability www.chronicillnessplanning.org.
Richard H. Greenberg is Senior Partner of Greenberg & Schulman, Attorneys at Law in Woodbridge, New Jersey, where he focuses on estate planning and estate administration, tax matters and business and corporate matters.
Fellow of the American College of Trust and Estate Counsel (ACTEC), Mr. Greenberg is the Former Chair of the Taxation Law Section of the New Jersey State Bar Association, the Former Chair of the Board of Consultors of the Real Property, Trust and Estate Law Section, Co-Chair of the Estate and Gift Tax Committee of the Taxation Law Section, a member and former Chair of the Corporate Tax Committee and a member of its Inheritance Tax and Partnership Tax Committees. He is the former President of the Greater Middlesex/Somerset Estate Planning Council and member and Former Chair of the Essex County Bar Association Tax Committee, a member of the New York State Bar Association and its Tax, Trusts and Probate Committees, the Estate Planning Council of Central New Jersey and the Tax Committee of the Middlesex County Bar Association. Named as one of New Jersey's Top 100 Lawyers, he is a frequent lecturer and author on numerous estate planning and estate administration topics.
Mr. Greenberg received his B.B.A. from Case Western Reserve University, his J.D. from St. John's University and his LL.M. in Taxation from New York University.