Estate Planner's Day 2021
Date:
Thursday, October 28, 2021
Location:
Virtual Webinar / Zoom
Speaker:
Leonard Witman Esq. & Parag P. Patel Esq.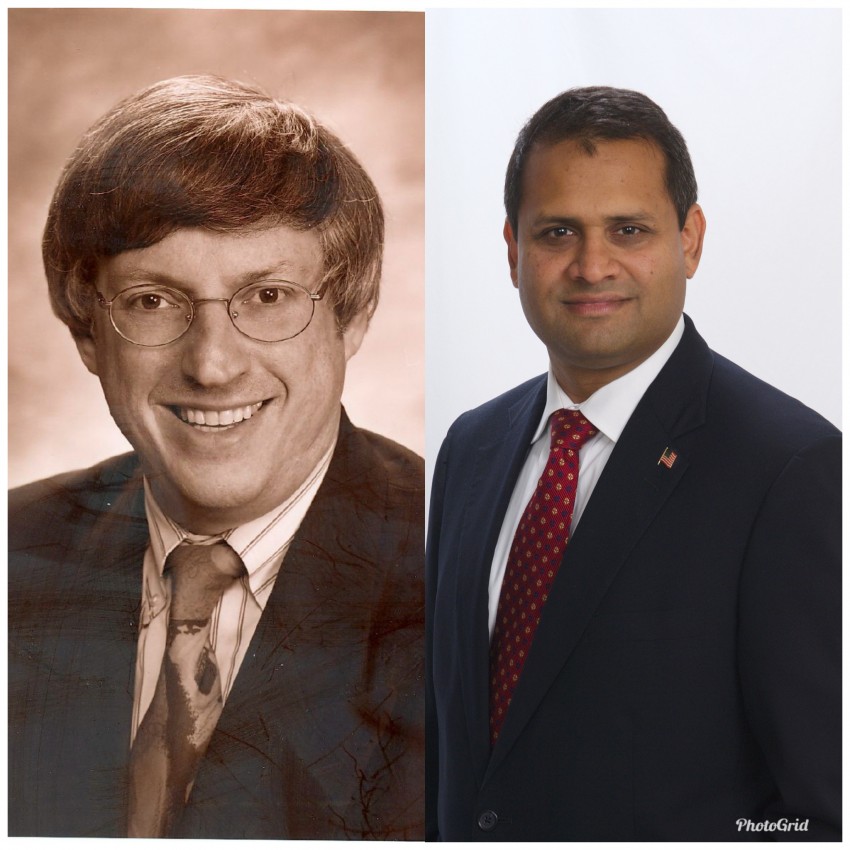 **MEMBERS & GUESTS: CLICK BELOW TO RESERVE YOUR TICKET**
https://estateplannersday2021.eventbrite.com
* * * ALL ATTENDEES WILL BE ENTERED INTO A RAFFLE TO WIN A FREE YEARLY MEMEBERSHIP TO OUR COUNCIL* * *
Leonard Witman Esq. of Witman Stadtmauer will present Presentation 1 - "What's New (A Lot!), New Laws, and New Ideas For Retirement and Distribution Planning for 2021 and Beyond"
Leonard J. Witman is a nationally noted lecturer and author in the tax, estate and elder law planning and deferred compensation fields. He is the senior tax partner in the law firm of Witman Stadtmauer, P.A. located in Florham Park, New Jersey. Mr. Witman is a graduate of Rutgers College and New York Law School, and is a member of the New York and New Jersey Bars. He is the former New Jersey State Chair of the American College of Trust and Estate Counsel (ACTEC) and a Fellow of the American College of Employee Benefit Counsel (ACEBC). He serves as an ad- junct professor of law at Seton Hall Law School and Rutgers University Graduate Business School. He is a Dean of the Mid-Atlantic Fellows Institute of ACTEC. He formerly was a tax law specialist, instructor and lecturer with the Internal Revenue Service in the Employee Plans and Exempt Organizations Division.
Mr. Witman is a former Chairman of the New Jersey State Bar Association Taxation Committee. He has written extensively for many tax periodicals including the Journal of Taxation, CLU Journal, Medical Economics, Prentice Hall, and CCH and is the author of two books: A Retirement Planning Techniques Book (10th Edition) and Roth IRAs. In addition, he is frequently quoted in financial columns in the New York Times, the Wall Street Journal, CNBC and on CBS News and is the recipient of the Dorothy G. Black Distinguished Service Award for his contributions to the development of Trust and Estate Law in New Jersey.
Parag P. Patel, Esq.,Certified Tax Attorney, Certified Estate Planning Law Specialist, Certified Elder Law Attorney of Patel Law Offices will present Presentation 2 - "What Tax Professionals Should Know About Trusts and Estates: Estate Tax Reform and the 2021 Planning Window"
Parag P. Patel is a tax attorney with the Patel Law Offices in Clark, New Jersey and Margate, Florida. Mr. Patel's concentrates in tax, trust and estate planning. Mr. Patel is a Board Certified Tax Lawyer, Board Certified Estate Planning Law Specialist, Board Certified Elder Law Attorney, and frequent speaker on legal issues affecting tax, foreign asset planning, and estate planning. Mr. Patel is a New Jersey Super Lawyer by New Jersey Magazine for tax and estate planning. Mr. Patel has also received an AV Martindale-Hubbell rating, which is the highest professional rating possible among lawyers. Mr. Patel is the Chairman of the Tax Law Committee of American Bar Association's GP Solo and Small Firm Division. Mr. Patel is a graduate of Georgetown (J.D.) and New York University (LL.M tax) law schools. Mr. Patel is a member of the New Jersey State, New York State, Florida, Middlesex County, and American Bar Associations. Mr. Patel has offices in New Jersey, New York, and Florida.
* * * * * *
- Platinum Sponsor -

* * * * * *