The Perilous Pot Trust
Date:
Thursday, May 19, 2022
Location:
Bacari Gril, Washington Township
Speaker:
Elisa Shevlin Rizzo, Esq., Northern Trust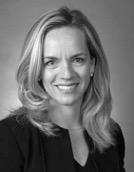 REGISTER HERE:
https://bergenepcmay2022.eventbrite.com
Elisa Shevlin Rizzo is the Regional Chief Fiduciary Officer for the East Region of The Northern Trust Company. In that role, she oversees the delivery of fiduciary and advisory services by trust professionals along the East Coast and Florida and provides guidance and advice on fiduciary questions, risk management, trust administration and best practices.
Elisa joined Northern Trust in 2017 as Senior Legal Counsel and Senior Fiduciary Officer for the Northeast and has also served as the Regional Chief Fiduciary Officer for The Northern Trust Company of Delaware. Previously, she was Managing Director, Trust Counsel and Director of Estate Administration at Fiduciary Trust Company International. Earlier in her career, Elisa was Counsel at Cummings & Lockwood LLC in Stamford, CT and an associate with Cadwalader, Wickersham & Taft in New York City.
Elisa is a Vice Chair of the ABA-RPTE Section committee on Art and Tangibles, a Vice Chair of the NYSBA Trust & Estates Section Estate and Trust Administration Committee, a member of the NYSBA Trusts & Estates Section Taxation Committees and a past member of the New York City Bar Association's Committee on Estate and Gift Tax.
Elisa writes and speaks on estate and tax planning topics and has been quoted in Barron's, The Wall Street Journal and other publications. She has presented before various organizations including the American Bar Association, Real Property, Trusts & Estates Section, New York State Bar Association, the New York City Bar Association, the American Heart Association and the Washington Non-Profit Tax and Legal Conference.