Navigating Your Partnership With The Institutional Trustee
Date:
Thursday, September 22, 2022
Location:
Bacari Grill, Washington Township, NJ
Speaker:
Wing M. Wilson, Director, BNY Mellon Wealth Management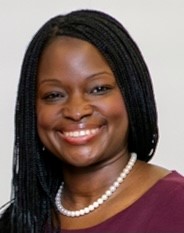 Sponsored by:

REGISTER HERE:
https://bergenepcseptember2022.eventbrite.com​
Wing Wilson is the Regional Fiduciary Manager for BNY Mellon Wealth Management's New York Tri- State region. In this role, Wing leads the fiduciary business for New York Tri-State as well as manages the delivery and fiduciary oversight of advisory-based services to clients. She is responsible for the region's successful execution of the firm's fiduciary administration and has oversight of fiduciary specialists and support staff. Additionally, Wing chairs the New York Tri-State Regional Trust Administrative Committee for BNY Mellon, N.A.
Wing returned to BNY Mellon, in 2022, from Citi Private Bank where she was a Senior Vice President, Senior Trust Officer advising ultra-high net worth clients. She originally joined BNY Mellon in 2017 as Vice president, Senior Fiduciary Specialist. Prior to that, she was a Vice president, Senior Trust Officer at JP Morgan and a paralegal at Hill, Ullman & Erwin, PC.
Wing received a bachelor's degree in Legal Studies from Mercy College and holds a certification from the American Bankers Association Trust School.