Estate Planner's Day - Impact of the SECURE Act
Date:
Thursday, October 20, 2022
Speaker:
Glen Henkel & Kenneth Horowitz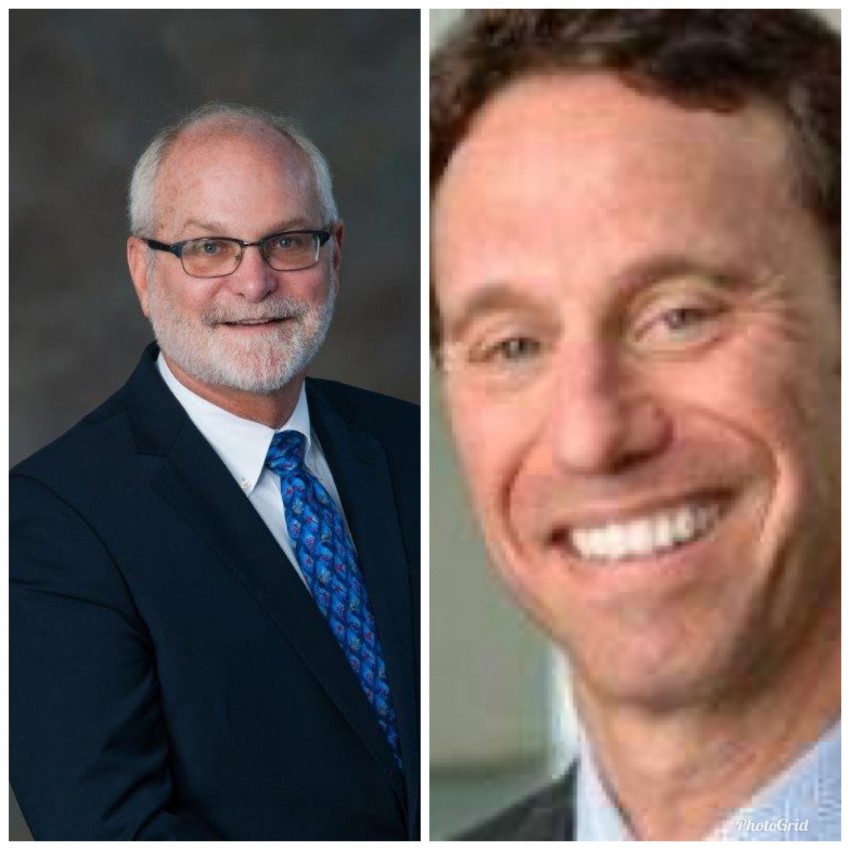 ESTATE PLANNERS DAY 2022
Program 8:30 AM - 11:00 AM
REGISTER HERE:
https://estateplannersday2022.eventbrite.com
* * * ALL ATTENDEES WILL BE ENTERED INTO A RAFFLE TO WIN A FREE YEARLY MEMEBERSHIP TO OUR COUNCIL* * *
Glenn A Henkel, J.D., LL.M., CPA
Mr. Henkel is a shareholder in the firm Kulzer & DiPadova and earned his J.D. degree at Rutgers University School of Law, where he graduated with honors and was awarded the Prentice Hall Award for outstanding performance in the area of taxation. He earned his LL.M. in Taxation at New York University.
Mr. Henkel is the author of New Jersey Estate Planning Manual: Theory, Practice & Forms – 2007 (with Steven K. Mignogna and Gerard G. Brew). He was an editor and a contributing author and editor of New Jersey Estate and Trust Litigation: 3rd Edition – 2020 (by Steven K. Mignogna) and New Jersey Probate Procedures Manual 2nd Edition – 2021 (by Gerard G. Brew) all published by the New Jersey Institute for Continuing Legal Education (available at www.NJICLE.com). He was one of the key principals on the NJ Bar Association committee to conform the UTC, as adopted by the Uniform Law Commission to New Jersey law.
Mr. Henkel is a Fellow of the American College of Trust and Estate Counsel. He was a member of the Board of Directors of the Philadelphia Estate Planning Council from 2014 to 2022 and is Chair of its Ethics Committee. He is a Past Chair of the Real Property, Trust and Estate Law Section and is Past Chair of the Taxation Section of the New Jersey State Bar Association. He was the Chair of the CLE Advisory Committee of the New Jersey State Bar Association, but remains a member. He is also a member of the American Bar Association, the New Jersey Bar Association, and the Camden County Bar Association. Mr. Henkel was a Trustee of the Camden County Bar Association from 2000-2006 and is currently Co-Chair of the Probate and Trust Committee of the Camden County Bar Association. He is a Past President of the Estate and Financial Planning Council of Southern New Jersey, Inc.
In addition to being an attorney, Mr. Henkel is a Certified Public Accountant and a member of the New Jersey Society of Certified Public Accountants and the American Institute of Certified Public Accountants. Mr. Henkel was on the Board of the Southwest Jersey Chapter of the NJSCPA and during 2001-2002, he served as president.
Mr. Henkel was named a Super Lawyer in New Jersey from 2005- 2022 and for many years was distinguished as one of the 100 Top Super Lawyers in New Jersey. Mr. Henkel was named to "Best Lawyers in America" from 2007- 2022. He has been designated as an Accredited Estate Planner by the National Association of Estate Planning Councils in 2006.
Mr. Henkel was an Assistant Professor of Tax Law at Rutgers University School of Law. He was a member of the Rutgers Law Journal, has published articles in national tax journals and has lectured extensively to groups of lawyers, accountants and estate planners. Mr. Henkel is admitted to practice before the United States Tax Court and is a member of the Bars of the State of New Jersey and the Commonwealth of Pennsylvania. His particular areas of expertise include complex estate planning, tax-exempt organizations and Probate, Trust and Estate Law.
Kenneth A. Horowitz
Kenneth A. Horowitz entered the life insurance business in 1989. He became affiliated with the Guardian Life Insurance Company of America, New York, NY as a Field Representative with the Compain Anderson Group and went on to qualify for the company's prestigious Leader's Club and other distinguished awards.
After merging with another NYC based Guardianagency in 2000, Strategies for Wealth, Ken's business grew more diversified providing clients comprehensive financial services. His commitment to the financial services business is exemplified by qualifying as a Chartered Life Underwriter (CLU), a Chartered Financial Consultant (ChFC), as well as earning a Series 7 and RIA (Registered Investment Advisor). In 2016, Ken earned his RICP designation as a Retirement Income Certified Planner, and AEP designation in 2022.
In 2007, Ken's business continues to expand by merging his practice with National Pension Consultants II, Inc a 30-year-old pension consulting firm, based in Rye Brook, New York. Their services included administration, design and implementation of 401k, profit sharing and pension plans for small and medium size businesses. Their knowledge of pension legislation has allowed them to create a niche in this segment of financial services providing seminars to various CPA firms, CPA Societies, business owner and professional groups. Ken has had several articles published on retirement planning in Advisor Today, NJ CPA Journal, The NYS CPA Journal and their on-line publication, Taxstringer. He has also been published in the NAEPC Journal on the impact of the SECURE Act to IRA tax planning.
Ken received his MBA from Hofstra University. He and his family have lived in Bergen County, New Jersey over 30 years. He has always given his time to help various charitable and local organizations. Some of his affiliations include: Executive Board Member of Albert Einstein College of Medicine; Penn State Parents Association; Y-JCC of Bergen County; The Loomis-Chafee Alumni Association; and member and coach of the Woodcliff Lake Basketball Association. He has served on the board of the Bergen County Estate Planning Council culminating with serving as President in 2021-2022.
Ken's unique ability to motivate a group of individuals to accomplish a common goal is illustrated by taking his sons' basketball teams through an undefeated season, two championships as well as numerous playoff and final appearances. It is with this same passion and commitment that Ken works with clients to maximize their personal and business financial opportunities.
Ken is licensed to conduct insurance and investment business in several states across the country.
Sponsored By: