Charitable Planning
Date:
Thursday, May 15, 2014
Speaker:
Jacqueline Valouch, Esq. - Fidelity Charitable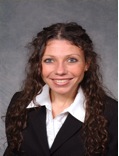 Continuing Education:
CTFA - 1.25 credits "The Institute of Certified Bankers (ICB), a subsidiary of the American Bankers Association, is dedicated to promoting the highest standards of performance and ethics within the financial services industry. Charitable Planning has been approved for 1.25 CTFA credits. CTFA credits should be distributed as follows: 1.25 TAX. This statement should not be viewed as an endorsement of this program or its sponsor."
NJ CPE - 1.0 credit
NJ Insurance - 1.0 credit (# 88895280 Charitable Planning)
CFP - 1.0 Program Name: Charitable Planning
Program ID: 05152014
NJ CLE - 1.0 credit Charitable Planning
Guests please contact a member or our Administrator, Gretchen Boardman (bergenepc@gmail.com) to attend this event.
Related Document(s):