Estate Planners Day 2019
Date:
Thursday, October 24, 2019
Location:
Saddle Brook Marriott, Saddle Brook, NJ
Speaker:
Michael W. Halloran and Gerard G. Brew
CLICK BELOW TO RESERVE YOUR TICKET!!
http://estateplannersday2019.eventbrite.com
Michael Halloran will present "
Charitable Remainder Trust with an Option of Using Income Tax Savings to Convert to a ROTH IRA" and "Beneficiary Defective Inheritor's Trust."
Michael Halloran, CLU, ChFC, CFP, AEP
Michael W. Halloran is a Wealth Management Advisor with Northwestern Mutual and has been in the financial services industry for over 40 years. Inaddition,Mr.Halloran is an Estate Strategies Group Advisor and is part of the Estate Business Planning Specialist Study Group. In 2015, Mike was elected into the NAEPC Estate Planning Hall of Fame® and Honored as an Accredited Estate Planner® (Distinguished) designee by the National Association of Estate Planners & Councils. Mike taught at the University of North Florida for over 14 years.
Mr. Halloran is a graduate of the Florida State University (Bachelor of Science, 1969) and the American College (Master of Science in Financial Services, 1981 and Master of Science in Management, 1986). Mr. Halloran holds the following designations: AEP® Distinguished, CFP®, CLU®, ChFC®, LUTCF, RHU®, REBC®. Additionally, he is Series1, 8, 63, 65, and Life, Health, Long Term Care, and Annuity licensed. Mike recently obtained the RICP® designation in 2016.
Mr. Halloran guides clients in reaching financial security from every aspect through long-term relationships that are based on value and integrity. His approach to financial planning involves analyzing, planning, and implementing customized strategies. He is committed to providing comprehensive, integrated financial plans that reflect the clients' values and support their life long goals. More specifically, Mr. Halloran's expertise lies in estate and business planning for individuals and businesses.
*****
Gerard Brew will present "Ethics Red Flags."
Gerard G. Brew, Esq.
Mr. Brew represents clients in disputed matters involving estates, trusts, fiduciaries, guardianships, family issues, and closely held family businesses. Drawing on his experience in those litigated matters, he also counsels fiduciary and beneficiary clients in complex fiduciary matters and handles related estate planning and administration matters. Mr. Brew seeks to achieve the desired result in a cost- effective manner, whether through litigation in the Probate, Surrogate's or Chancery courts, or various alternative dispute resolution mechanisms.
Mr. Brew has handled numerous litigated and non-litigated family disputes in New Jersey and New York involving estates, trusts and guardianships, including estates as large as one billion dollars. He has represented both beneficiaries and corporate and individual fiduciaries (executors, trustee or guardians) in matters involving estate, trust and guardianship administrations. His work also involves contested family law matters, particularly those relating to estates. Mr. Brew has participated extensively in the resolution of these disputes through mediation or other alternative dispute resolution mechanisms and has been appointed by courts to mediate such disputes. Mr. Brew has also represented numerous clients in the complex appeals relating to these matters, resulting in a significant number of reported decisions.
Mr. Brew counsels charitable and non-profit organizations (including universities, hospitals and national organizations) in matters involving fiduciary decisions—such as mergers, affiliation, and the disposition of charitable gifts—and, when necessary, in related litigated proceedings. He also advises on claims to enforce charitable provisions made by will, trust or gift, and handles regulatory matters involving such agencies as the Office of the Attorney General and State Banking or Insurance regulators.
Mr. Brew devotes substantial time to advancing legal issues, legal education and pro bono work. He is the author of the New Jersey Probate Probate Procedures Manual—Navigating a New Jersey Estate Administration (NJ ICLE 2008). He is a contributing editor to The New Jersey Estate Litigation Manual(authored by Steven K. Mignogna, Esq., NJ ICLE 2006) and The New Jersey Estate Planning Manual(authored by Glenn A. Henkel, Esq., NJ ICLE 2007). He is an adjunct Professor of Law at New York Law School (teaching New Jersey Estate Administration) and has lectured and written extensively on estate and trust matters. He has been recognized as a New Jersey Super Lawyer (including as one of the Top 100 lawyers in New Jersey in 2010) and has been listed in Best Lawyers in America, in every one of its 2006-2019 editions. He was also named 2012, 2018 – 2019 Best Lawyers "Lawyer of the Year" in the Newark Litigation-Trusts & Estates category. In 2013, he was awarded the New Jersey State Bar Association Pro Bono Award for his work in representing victims of domestic violence. In 2016, Mr. Brew was listed in Chambers USA High Net Worth 2016, which covers private wealth management work and related specialisms in key jurisdictions around the world. Super Lawyers is published by Thomson Reuters. Best Lawyers is published by Best Lawyers in partnership with US News and World Report. A description of their selection process can be found in the respective links above. No aspect of this advertisement has been approved by the Supreme Court of New Jersey. Chambers is published by Chambers and Partners.
- Sponsors -
Platinum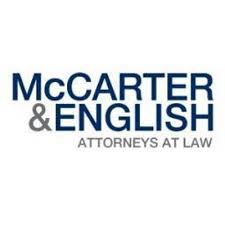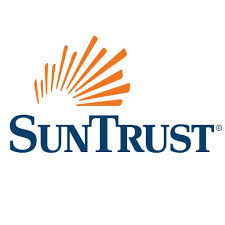 Gold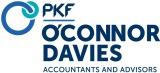 Silver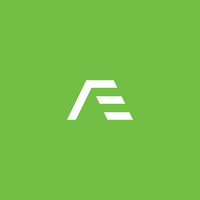 Exhibitors
Doyle
RotenbergMeril
*****
Continuing Education:
CTFA, CFP, NJ CPE, NJ CLE are all pending approvals (3.5 CE credits available / 1.0 ethics)
NJ Insurance - NO Credits available.
Add to My Outlook Calendar (see Google Calendar Instructions)